Mast Builders, LLC is owned by Anthony & Melody Mast
We have been in business since 2018 with 15+ years of on-the-job experience. We pride ourselves on exceptional quality and integrity. Anthony's father, Daniel, the son of an Amish cabinet-maker and woodworker, taught Daniel the value of providing quality to all his clients, who then passed on his knowledge to Anthony. Daniel is also an integral part of Mast Builders as an adviser. Specializing in kitchens and bathrooms, we are fully licensed and insured and have a contractor's license that enables us to handle any of your remodeling needs. Working with Miller Home improvements, our team helped create a stunning kitchen that won the Chrysalis 2016 National Award for a Kitchen Remodel over $150,000. We transformed a cramped, too-small kitchen into a beautiful, open space–view this spectacular kitchen on our"Kitchens" page. Our goal is to consistently provide you with high-quality work that brings your dreams to life and turns your home into a space that you will love for years to come.
Mast Builders, LLC. was founded on integrity-based upon Biblical principles.
We respect your property and your assets, and our goal is to turn your dreams into reality in a timely manner. When you choose to work with us, we understand that you are committing yourself to our knowledge and experience. We pledge to have ongoing communication with you throughout the life of your project, to make sure that it flows smoothly and is as stress-free as possible. Our goal is to provide you with complete satisfaction that would cause you to choose us for future projects and to recommend us to your friends and family with confidence.
Anthony Mast — Owner
Melody Mast — Owner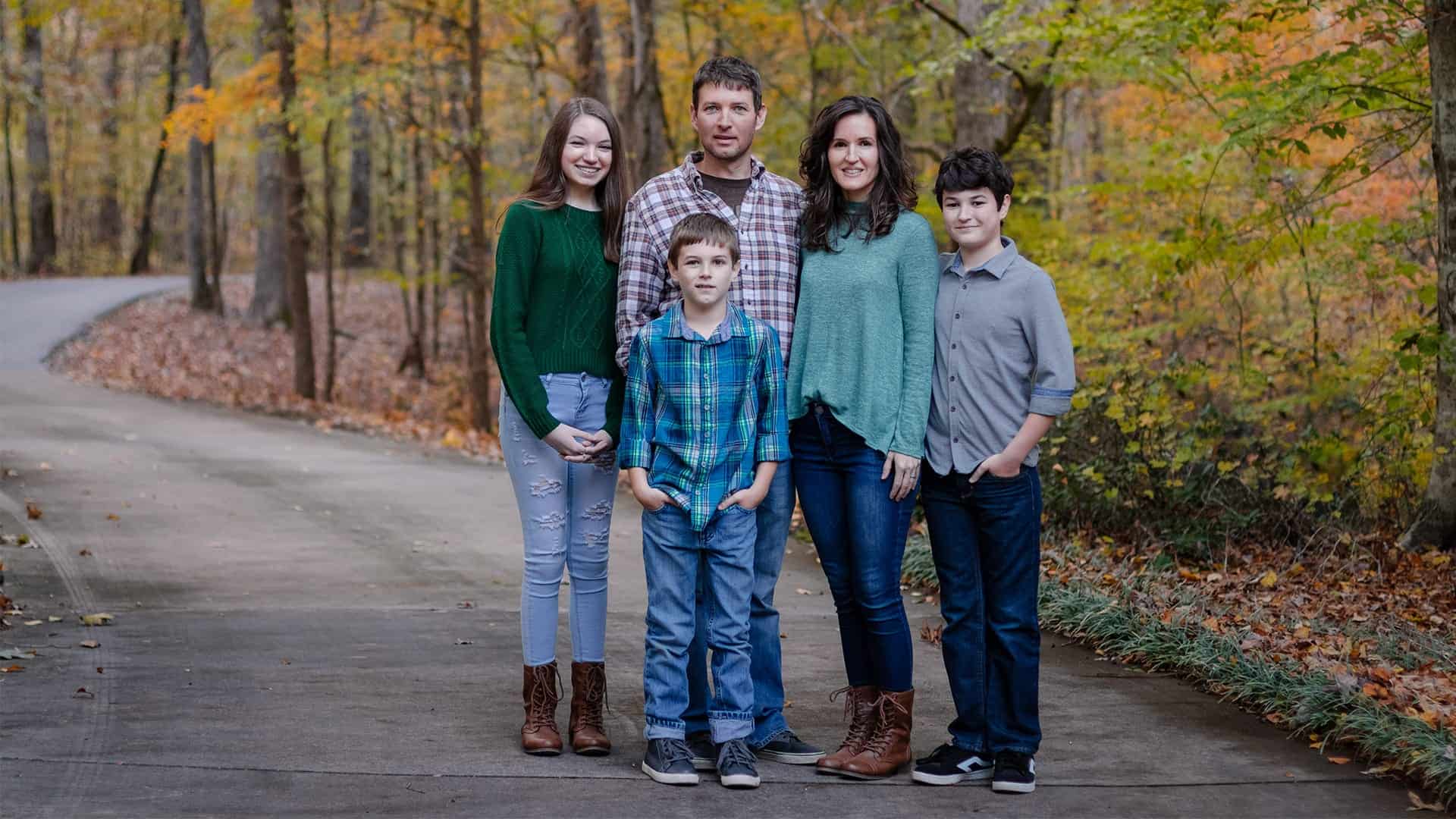 Anthony grew up with a love for taking things apart to see how they worked – from bicycles to toys, nothing was safe from his scrutiny. He took his cues from his father, an entrepreneur who worked in construction. He enjoys learning about new products and trends to guide Mast Builders' clients in their decision-making. He enjoys combining old and new techniques and taking advantage of technology to continuously educate himself and provide the best possible service to his customers. One of his top priorities is ensuring that jobs are handled efficiently and done well, with all the right tools and materials for each customer.
Anthony is married to Melody, and they have three children: Austin, Blaine, and Caedmon. As a home-schooling family, they enjoy hiking, going to theme parks, and visiting museums. Family is important to them, and they make sure to take time each year to connect to parents and siblings.
Anthony's personal motto is, "Treat others the way I want to be treated; love and respect everyone."
Daniel Mast — Adviser
Karyn Mast
Daniel, a third-generation craftsman, and cabinet-maker, was born in Canton, Ohio to a very traditional, hard-working Amish family. He worked with his father in his cabinet/millwork shop for approximately 10 years and fondly remembers that his first woodworking project was a wooden rowboat.
As a young adult, Daniel wanted to be a full-line contractor. That dream became a reality in 1989. He then became a Class-A contractor in 1991, which has helped him pursue his dream of creating beautiful masterpieces for his clients.
Daniel and Karyn were married in 2015. Daniel has six children and fourteen grandchildren. Karyn has seven children and two grandchildren. Karyn was born and raised in Maryland and enjoys gardening, reading, and spending time with her family.
Both Daniel and Karyn are very committed to Jesus and are very active in their local church. Karyn has also taken on the responsibility of financial manager for Mast Builders, and helps facilitate the open and positive client communication that Mast Builders prides itself on.